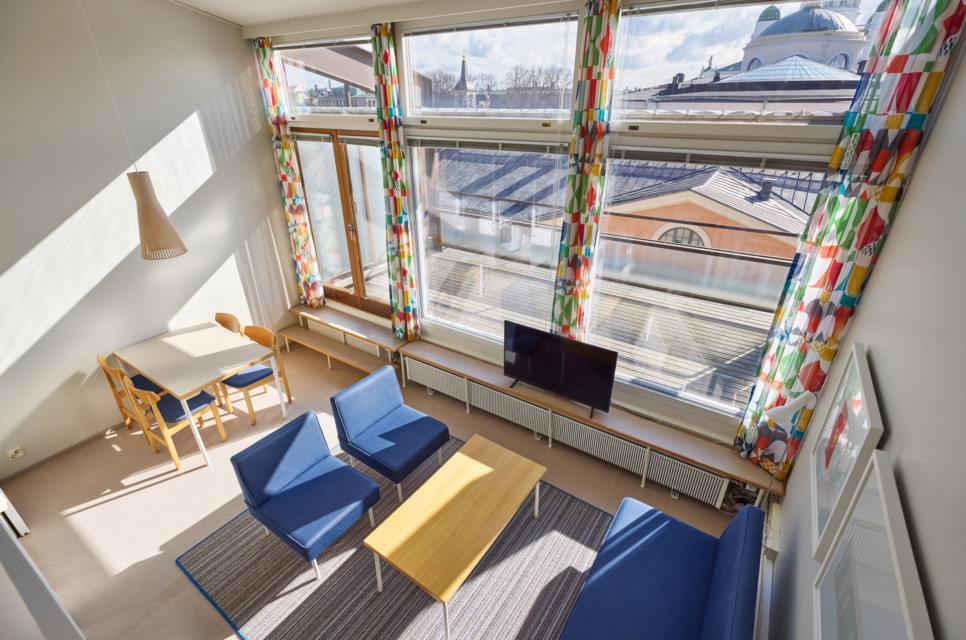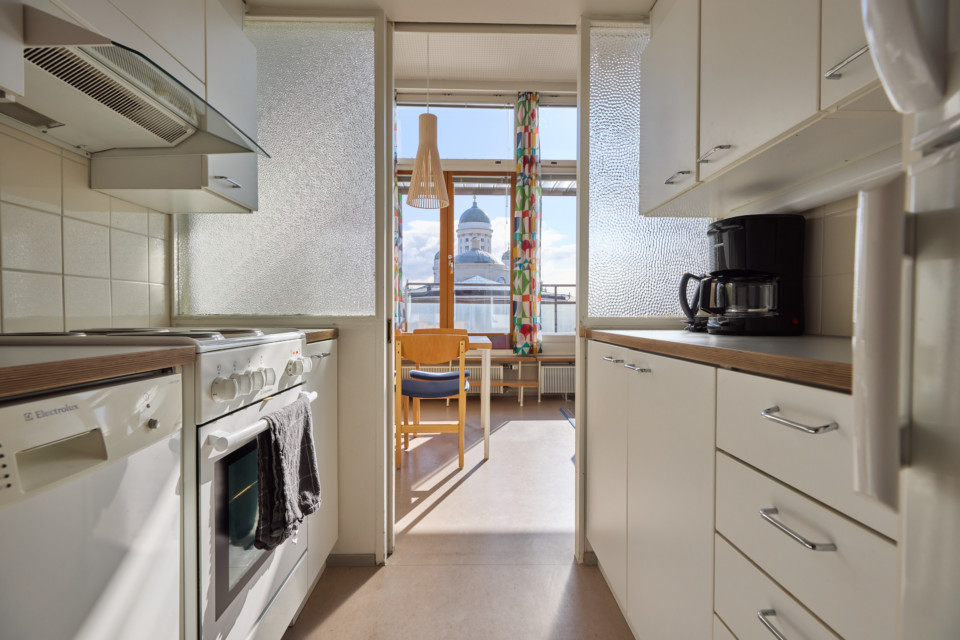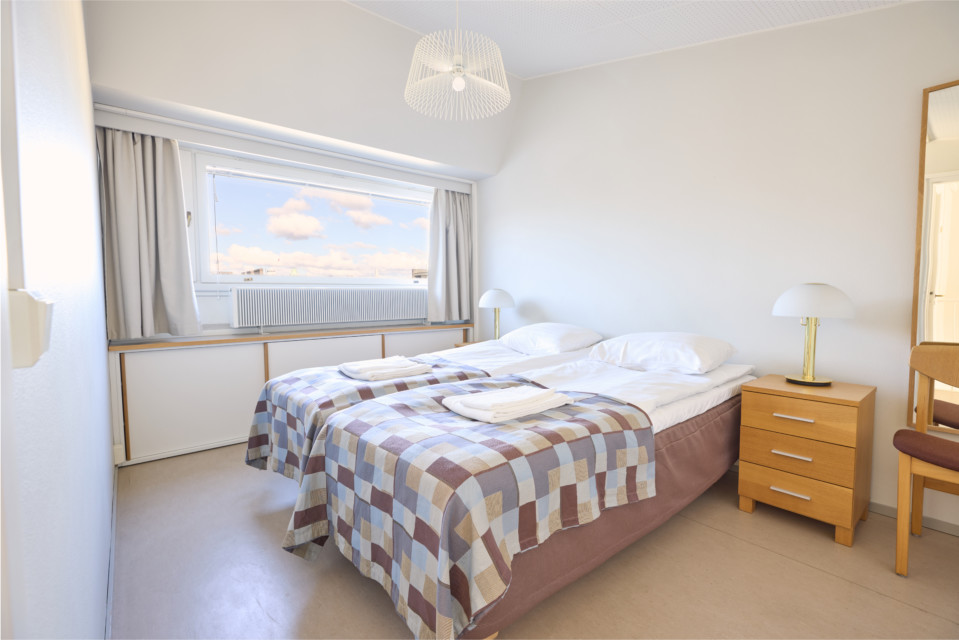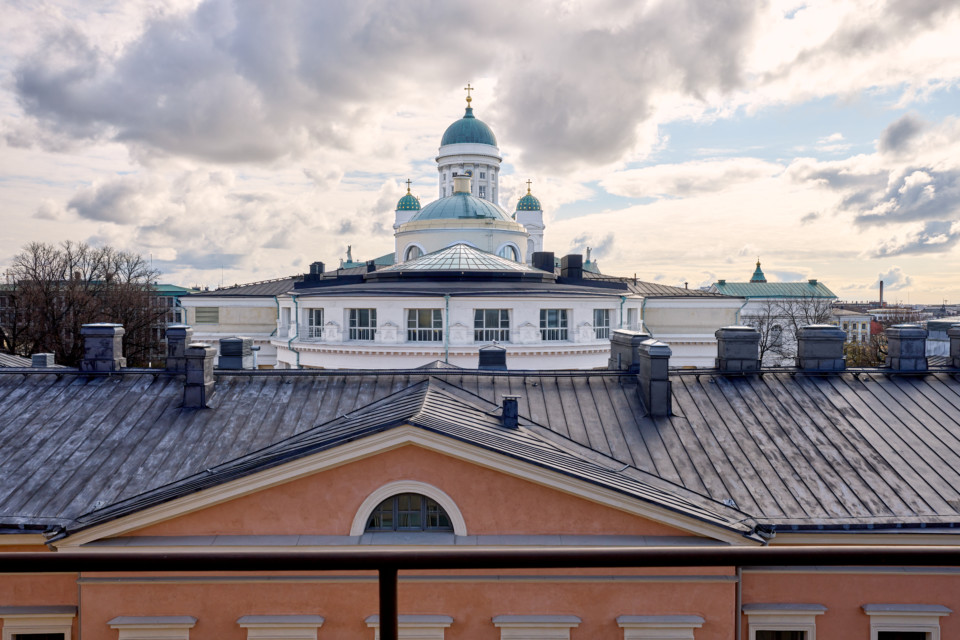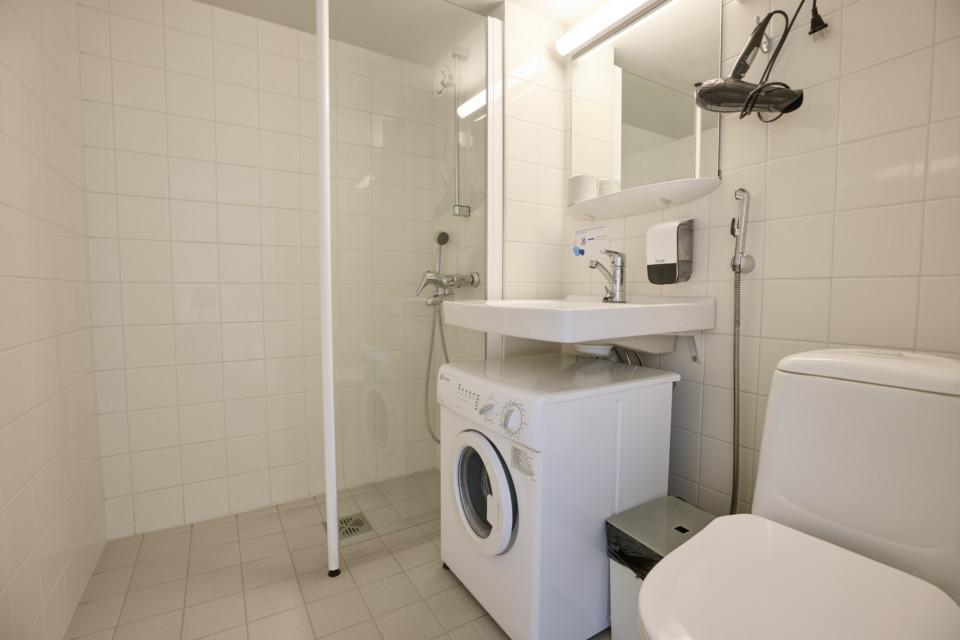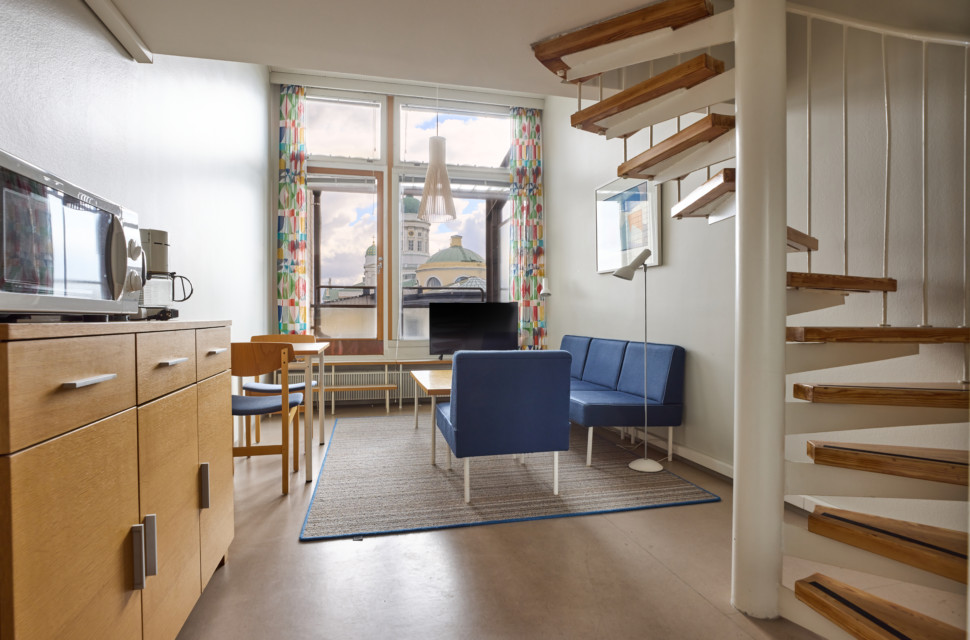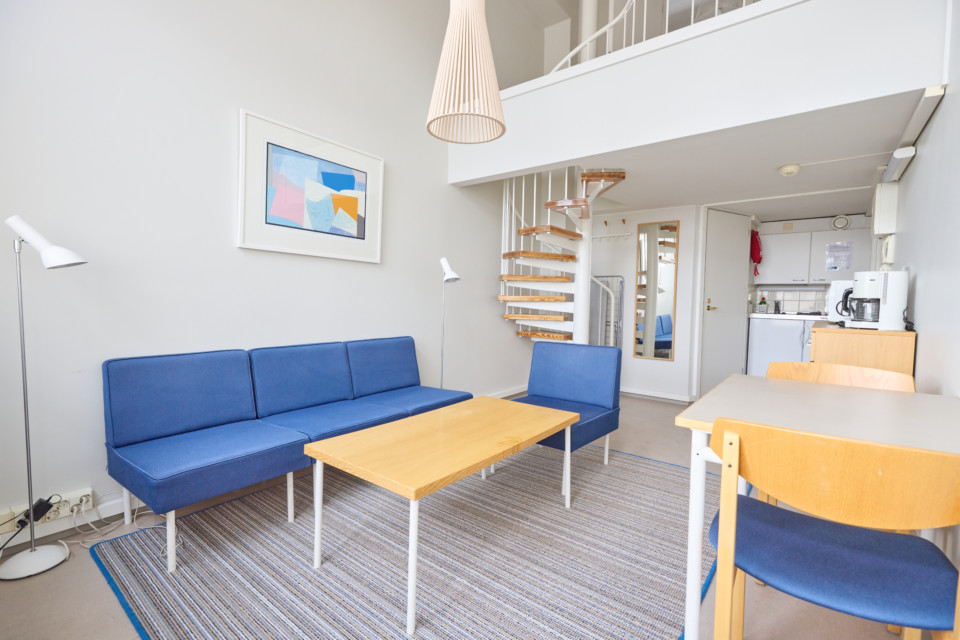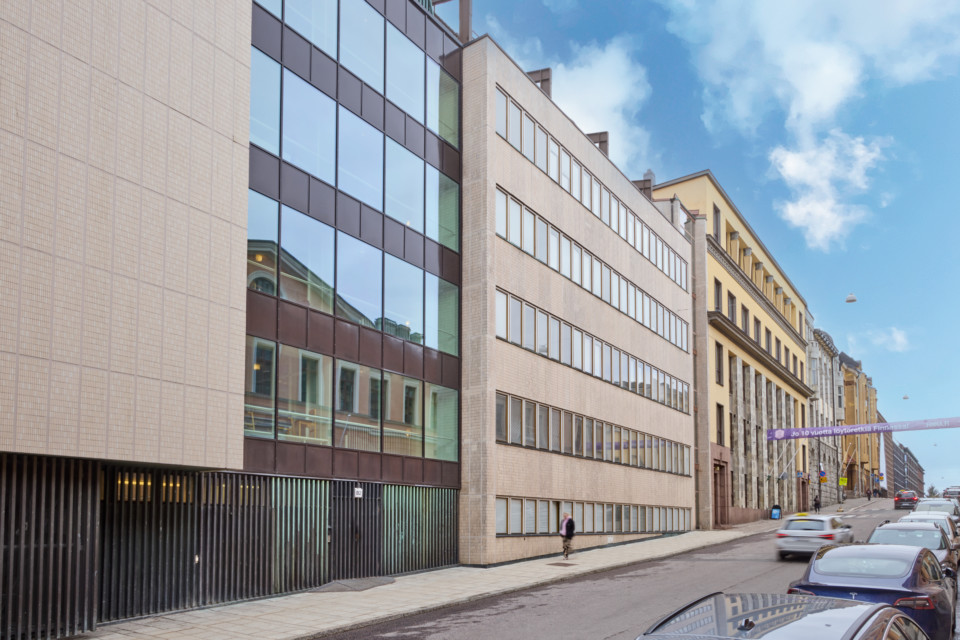 Porthania flats are situated upstairs of the Porthania building designed by Aarne Ervi in 1957.
Porthania is a University of Helsinki building situated in Kluuvi district in Helsinki. Designed by Aarne Ervi in 1957, it is one of the notable modernist buildings from the 1950s in the center of Helsinki. Building is named after Henrik Gabriel Porthani. Currently Porthania is mainly used by the Faculty of Law.
Unique Porthania flats are situated on the 7th floor of the Porthania building, providing an amazing view towards the Senate square. There are four unique apartments. Three of them are 2-bedroom flats and one is a 1-bedroom flat. There is a kitchenette in each apartment as well as a living room, a bathroom and a large terrace. Bedrooms are situated on the upper floor on the top of the stairs.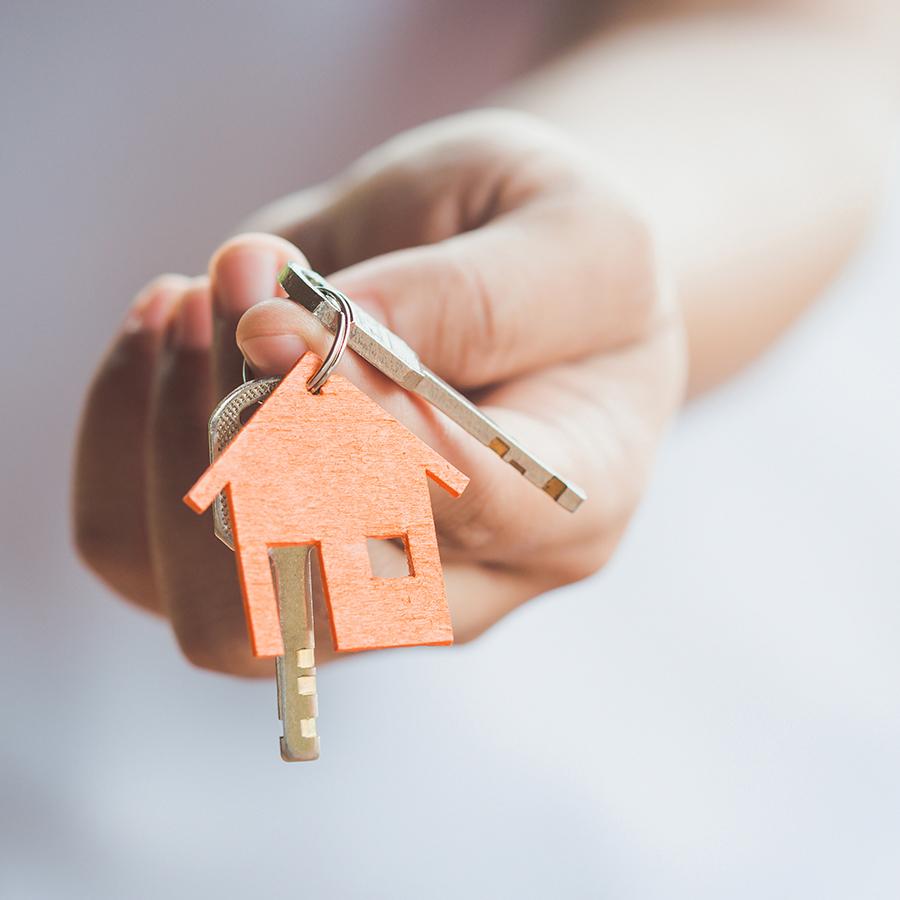 Arrival
Key retrieval in Porthania flats (Fabianinkatu 22 D, 00100 Helsinki)
We send the code for the main door and the key box by email.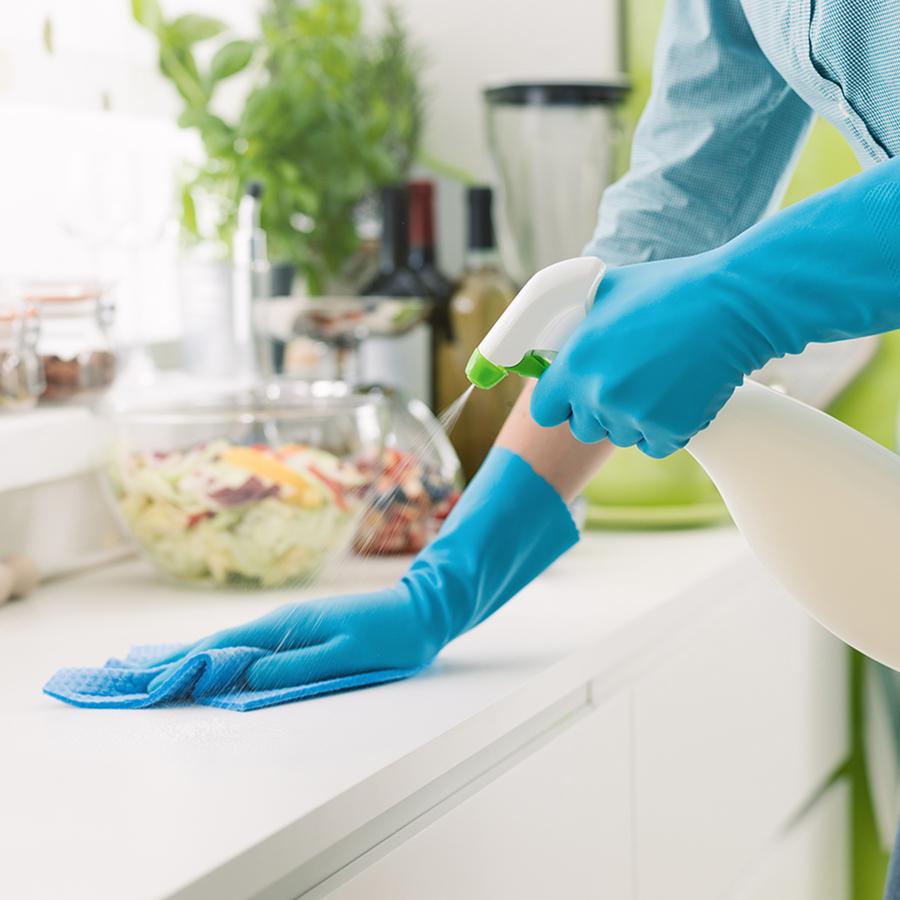 Porthania flats services
The apartments are cleaned at departure by the cleaning services, but the resident is responsible to organize the kitchen and wash the dishes. The rent includes cleaning and change of bed linen and towels once a week when the stay is more than 7 nights.
Please note that pets are not allowed in Porthania flats
Porthania flats room types